안녕하세요, AITRICS 입니다 😊
지난 한 달동안 AITRICS와 인공지능 & 머신러닝 업계에 대한 소식을 정리하여 전달드립니다.
함께 확인해보시죠!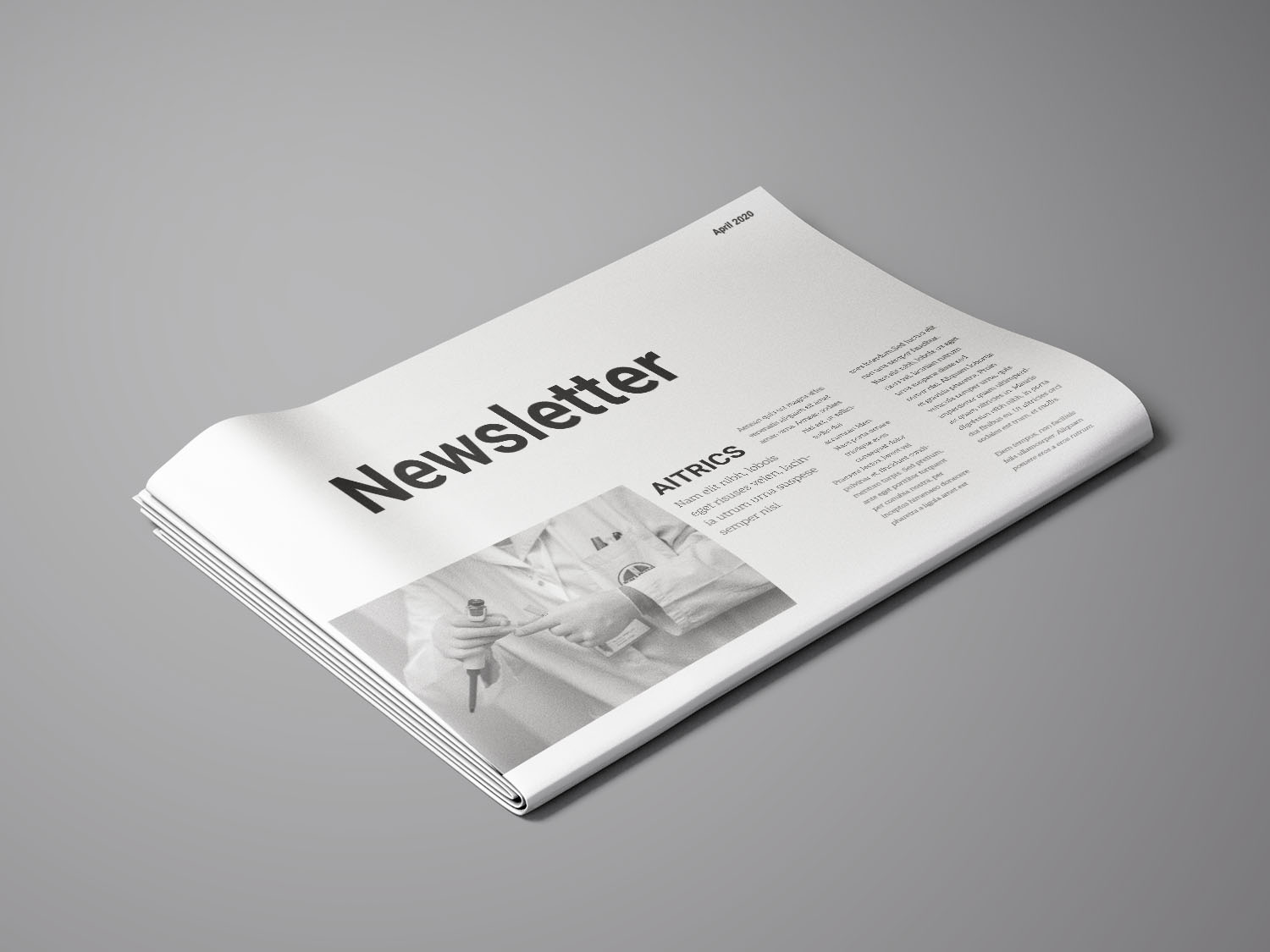 [AITRICS 소식]
1) AITRICS and Cleveland Clinic collaborate to verify AI-based sepsis prediction solution_Acrofan
AITRICS, a Korea-based startup offering AI solutions, has signed a joint research agreement with Cleveland Clinic, a general hospital located in Cleveland, Ohio. Two parties will collaborate on verifying VitalCare, AITRICS's AI platform, that predicts critical events in hospitals. As per the agreement, both organizations will start off by verifying the AI solution platform, VitalCare. It is an AI-based platform that significantly reduces the mortality rate of patients by timely detecting the occurrence of risk factors in a hospital through real-time monitoring of the patient's EMR. AITRICS verifies the accuracy of VitalCare and advances its AI model by utilizing the vast data of the Cleveland Clinic. The two parties aim to cope with patients in Golden Hour and optimize resource management in hospitals through the solution.
[업계 소식]
1) 인공지능, '다름' 극복하고 불편 해소하는 핵심 기술_파이낸셜투데이
4차 산업혁명 시대를 맞아 블록체인, AI 등 신기술이 나날이 발전하고 있지만, 빨라진 발전 속도만큼 기술에서 소외된 계층도 덩달아 늘고 있다. 이에 최근 수년 사이에 '배리어 프리(Barrier-free)'라는 캠페인이 생겨나기도 했다. 장벽을 뜻하는 '배리어'와 자유를 의미하는 '프리'가 합쳐진 배리어 프리는 장애인·고령자 등 사회적 약자들의 생활에 지장을 줄 수 있는 장애물이나 심리적 장벽을 없애자는 사회적 운동이다. 공연예술·방송 등 문화콘텐츠 쪽에 주로 적용됐던 배리어 프리가 이제 기술 영역으로도 확대되고 있다.
2) 중국發 언택트 기술 혁명, 코로나19가 준 선물?_신동아
신종 코로나바이러스 감염증(코로나19)이 유행하면서 사회적으로 '접촉'에 대한 공포가 커지고 있다. 지난해 12월 코로나19가 처음 발생한 중국에서는 사람 간 접촉을 차단해 코로나19 감염을 막는 데 도움을 주는 기술 및 장비가 속속 개발되고 있다. 중국 광둥성 인민병원은 1월 말부터 감염병 환자를 위한 격리병동에 의료 로봇 '핑핑(平平)'과 '안안(安安)'을 배치했다. 이들은 코로나19 환자가 쓴 침대 시트나 생활용품을 수거하고, 약과 음식물을 배달하며, 병실 내 상황을 촬영해 의료진에게 전송하는 등의 업무를 맡았다.


3) "코로나19 팬데믹 속에서도 '인공지능' 대응 빛났다"_뉴스1
코로나19가 전 세계적으로 빠르게 확산하고 있는 가운데 의료진과 기업의 업무 부담을 덜어주는 AI의 활약이 눈에 띈다. 팩트체크부터 항공편 변경까지 AI 기술은 국내·외에서 다양하게 활용되고 있다. 질병관리본부(KCDC)는 현재 카카오톡 챗봇을 통해 코로나19 바이러스, 감염경로, 검사방법, 치료방법 등의 정보를 문답형태로 제공하고 있다. 질본 채널을 추가한 이용자는 10일 오전 8시 기준 99만773명이다. 카카오에 따르면 지난 1월30일 질본 카카오톡 채널이 개설된 후 약 600만명 이상이 이 챗봇 서비스를 이용했다.
4) 인공지능 중소기업 1년 사이 매출 73% 폭풍 성장_조선일보
과학기술정보통신부와 한국정보화진흥원은 6일 '2019년 DNA분야 혁신기업' 실태 조사 결과를 발표했다. DNA(데이터·네트워크·인공지능) 분야 중소·스타트업 4211개를 대상으로 작년 8~11월 조사한 결과로, 그 중 180개 혁신기업을 선정하고 이들의 실태를 파악했다. 조사결과 DNA 혁신기업은 기술인력 비중, 매출액 증가율, 매출액 대비 R&D 투자 비중, 특허보유 현황, 투자유치 경험 등이 일반기업 대비 상대적으로 높게 나타났다. 매출액 증가율 측면에서 AI 분야 혁신기업의 2017년대비 2018년 평균 증가율은 약 73%로 매우 높았다. 인공지능이 대두하면서 관련 기업들이 폭풍 성장한 것이다.


5) TOP 6 AI ALGORITHMS IN HEALTHCARE_AIM
Artificial intelligence (AI) has been integrating remarkable developments in almost every sector, and the healthcare industry is no different. There is an unprecedented amount of data flowing in the healthcare industry, which remains unlabeled and inconsistent, which can be analyzed to extract valuable insights using AI. The technology is also being used to provide virtual therapy and even used in some surgeries. A new paper is published every few weeks that tries to develop better algorithms to enhance the ways in which this industry can leverage the power of AI. In this article, we will have a look at some of the top AI algorithms that are currently being used in the healthcare industry to solve numerous problems:
6) Do You Trust Your Artificial Intelligence?_Forbes
One of the most transformational technologies of our age is artificial intelligence (AI). Security risks and pertinent questions should be foreseen and elucidated before the technology starts to conquer the world. That is why AI security-related consideration is of paramount importance. Once a new innovation emerges, people become concerned about security issues -- sometimes too late. Take a look at the advancement of different technologies, beginning with networks, which began to develop in the 1980s.
7) 4 Ways AI Is Making the World a Safer Place_Entrepreneur
In only a few weeks, the COVID-19 pandemic has completely disrupted our normal way of life. With many businesses shutting their doors or transitioning to a work-from-home system, adaptability to a constantly changing situation will prove key for the survival of organizations large and small. Despite everything that is going on, however, the pandemic is also spurring new innovations, particularly in the world of artificial intelligence. Here are several important ways AI is already making a difference in improving public health and safety as the world adapts to a new normal.
8) Why trust is the keyword in AI_MedTech
There's no doubt Artificial Intelligence (AI) has a place in modern healthcare. But as the pace of innovation and adoption into health organisations accelerates, there will be the prejudices and voices of caution. The concerns surrounding its capacity to replace people seem to be abating as understanding grows around its supporting role to workforces and how it will co-pilot clinical diagnoses. However, the key to garnering a warmer embrace by end-user stakeholders is to inspire confidence through trust and sound governance.
9) THE FUTURE OF HEALTHCARE AND AI IMPACT_AIM
Artificial Intelligence plays an important role in the pharmaceutical industry and the coming years there is simply no sign of the adoption of this cutting-edge technology slowing down. From making healthcare process automated to help in drug discovery, AI with machine learning can bring revolution in this industry. The key customer-oriented areas where AI is being implemented within the sector are the following.